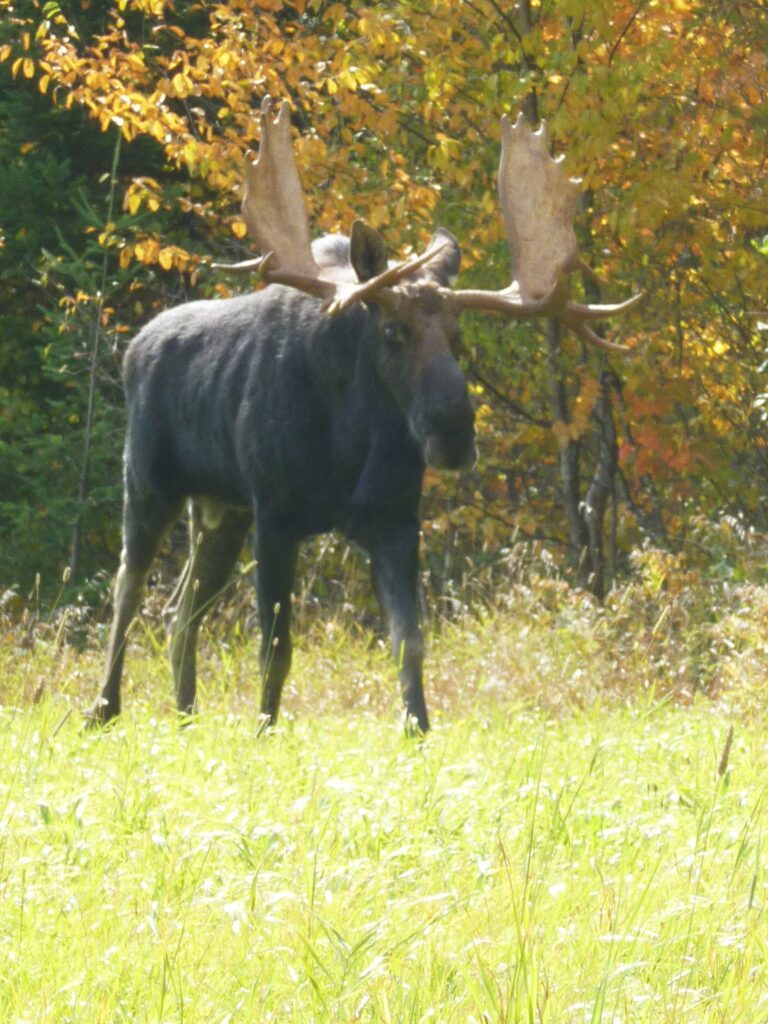 We are located in the heart of the Great North Woods just minutes from the Diamond Pond , Coleman State Park, Dixville Notch, and the village of Colebrook.
Nestled among the hills, the farm is situated on 400 acres of woods and fields with spectacular views all around. Raw beauty is abounding! The farmhouse, circa 1840, has been lovingly restored. The inn offers four cozy, comfortable rooms with private and semi-private baths.
A full country breakfast is served every morning. Fresh fruit, home-baked pastries and house specialties like Uncle Bob's pancakes, Baked French Toast, or East Colebrook Quiche are served with our own fresh eggs and maple syrup. We feature seasonal and local ingredients to bring you a taste of the area.
Walk through the maple orchard and experience the making of delicious syrup and other treats. Through the spring and into the fall, relax on our front porch or view the flower gardens. Enjoy wildlife viewing including moose, deer & songbirds. Our ponds attracts blue heron and osprey.
In season, pick our own berries or apples a short drive away.
Our rural setting, with its dark night skies provides amazing stargazing. You may want to plan a stay during the annual Perseid meteor showers (mid-August) where the night sky is filled with shooting stars.
Fall foliage is spectacular. Maple, birch and poplar prove a great show from mid-September through mid-October.
ATV riders have direct access to trails from the farm.
Snowmobile enthusiasts can park and ride directly to state trails #5 and #18. There is ample parking for trailers and vehicles. Snowshoe, cross-country ski or sled right from the front door. We are well situated for those who would like to take advantage of local recreational activities in the area from hiking to hunting, fishing to golfing, and skiing to snowshoeing.
Consider a trip on one of our beautiful rivers with www.ospreyfishingadventures.com.