History of the Farm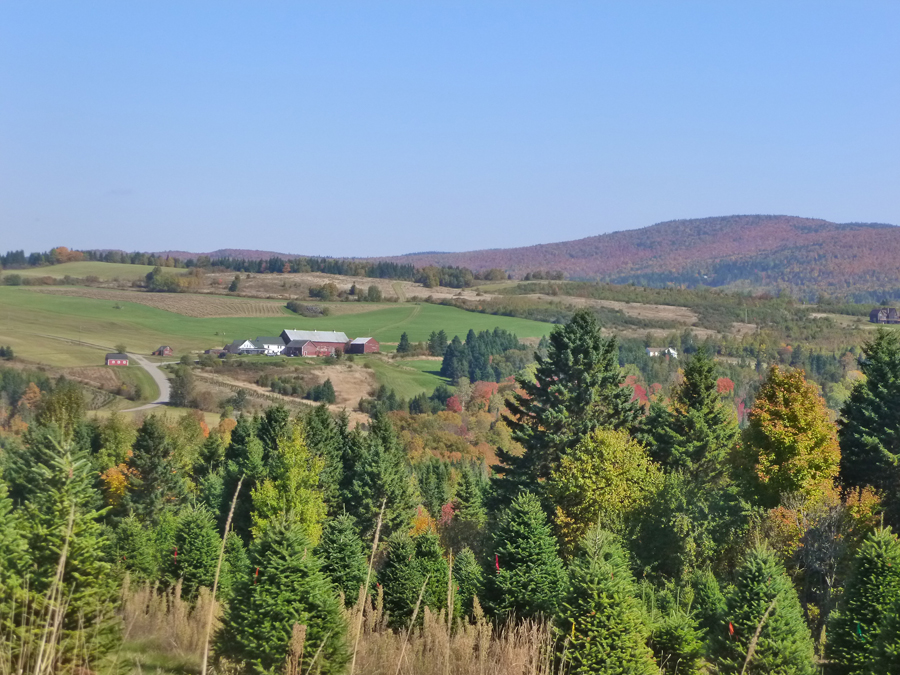 In the early 1840's, Daniel Fletcher bought the farm. A log cabin and barn stood in a small clearing. Daniel was a carpenter and built the present house and barn. Two of his sons served in the Union army. (Carlos has the distinction of being the first soldiers killed and the monument in the park across from the town hall bears his name.) Daniel's only daughter Helen married James A. Gould.
James and Helen remodelled and greatly enlarged and improved the buildings. The barn itself measured 120′ by 42′. Other buildings included the sheep barn, the horse barn, the carriage house, hoghouse, icehouse and other small sheds. They raised Durham cattle, horses and sheep. One hundred fifty tons of hay were harvested annually. James A. raised driving horses. The sugar place contained 800 trees. One account tells that James A. always wore white gloves when handling his horses. He made his money producing potato whiskey which was hauled to Portland over Dixville Notch.
James A.'s only surviving daughter Nellie married David Keazer. They carried on the farm and continued to make improvements. Their only son James Carmi married the girl next door. He and Eva (Cook) had six children. They farmed, guided hunters and provided lodging for them. Their son James Carmi Jr. took over the farm.
Always known as Bill, he married Mary Peabody and they had two sons. Bill focused on dairy, continued to open fields and more pasture to support the herd and earned quality milk awards through the 1960's. After graduating from UNH and serving in Vietnam, Bob moved back.
He married Dottie and they had three daughters. With Bill and and Mary, they ran the dairy operation until 1996. For health reasons, they sold the herd. Bob returned to college and received his teaching credentials. He taught high school math for thirteen years. During this time, they established the B&B. During summers, with the help of family and friends, they produced 16,000 bales of hay and continued sugaring. In 2008, a good deal of fields were turned into Christmas tree production and hay production was cut down to 9500 bales a year. The farm is now owned by their daughter Jenny. The family continues to hay, sugar and grow trees, make wreaths, work blueberries and raise a few farm animals. The farm is home to Bob and Dottie and their daughters Jenny and Katie and their families.